Letting our students know they are loved by God, us, and Jesus is worth pursuing above all else!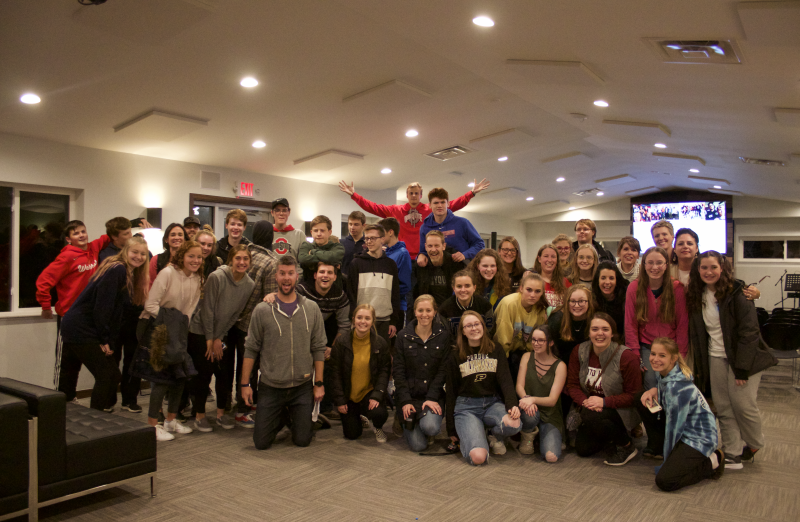 Our Youth Ministry encourages each student, grades 6*-12, to know Jesus, live like Jesus, and make Jesus known. Our desire for the youth at Linworth is to make disciples Christ.
*If your child is in 6th grade they are welcome to participate in any children's ministry or youth ministry program.
Sunday School

High School, 9:30 AM
Middle School, 11 AM
We encourage our students to attend the Sunday morning Worship Service during the hour their Sunday School doesn't meet. We meet in the Student Ministry House on the North side of the parking lot.
Youth Group
Wednesdays, 7 - 8:30 PM
September - May
Youth group meets each week either in Student Ministry House, in homes for small groups, or heads out in the community to serve. We typically meet each week at the Student Ministry House at 7 PM and finish around 8:30. This is a great time for our students to get connected to God, each other, and our community. This is also a great opportunity for our students to bring friends that may not like to attend church on Sundays.
Summer Service
Wednesdays, 7 - 8:30 PM
June-Mid July
Students have the opportunity to train for and participate in serving as SEEKers seekers Summer Camp, leaders during VBS and serve on a Summer Missions Trip.
Summer Cookouts
Wednesdays, 7 - 8:30 PM
Mid July-Mid August
Cookouts are a time for students to invite friends for food, outdoor games and a time to deepen relationships with our leaders and with one another.