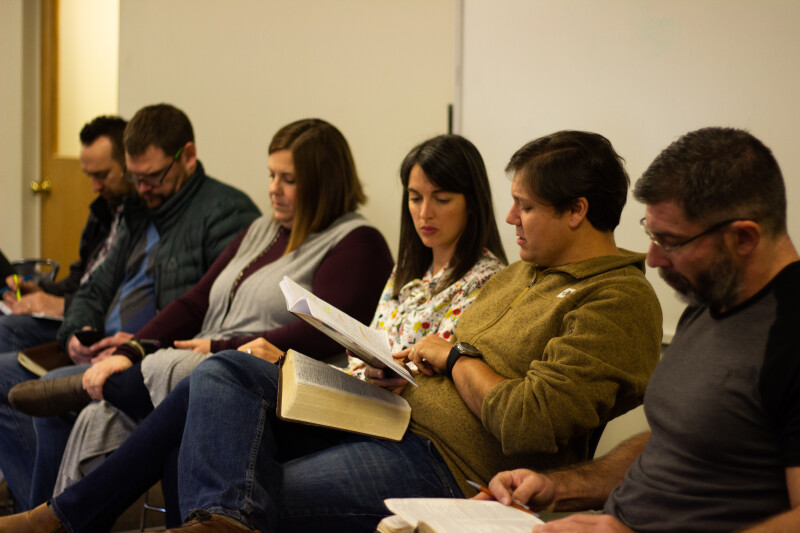 College & Young Adults
This group is currently meeting regularly on Sunday afternoons - contact Trent Jones at for more information.
Life Groups
Life Groups consist of about 10 people who gather each week to discuss the sermon, pray, and share life with one another – these may be people in your same life-stage, or groups who consist of multiple generations. This is a great way to remain connected to church in a relational way as we spread out over different service times and options. If you are interested in joining a Life Group, we are forming more all of the time, so click HERE to let us know!
Electives
Electives are topical series (The Great Commission, Bible Theology, etc) that run for a number of weeks at a time on Sundays. They are a great opportunity for those looking to learn more about a particular aspect of the Christian life. To see what Electives are currently open for registration, click HERE to visit our Registrations page.
Adult Bible Fellowships (ABFs)
These groups are a great way to dive deeper into the Word with a group on Sunday mornings. If you're interested in learning more about at ABF, contact Pastor Steve at
Men's & Women's Ministries
From weekly Bible Studies, to one-on-one discipleship, to events throughout the year, the Men's and Women's Ministries at Linworth seek to encourage men and women in all stages of life. If you're interested in learning more about a Women's or Men's Bible Study or discipling opportunity, contact the church office at
Life on Life Discipleship
Life-on-Life, or One-on-One Discipleship is one of the ways to grow as a follower of Christ. It's about meeting together with another person or a smaller group to read the Bible together, pray and share life.